Dorint. Where everything is possible.
Welcome to Dorint Hotels & Resorts!
Whether by the sea, in the mountains, in the metropolises or close to idyllic nature: for over 60 years we have always offered you the right deal. Each hotel is individual and has its own character - architecturally, culinary and always close to the local specialities and regional sights. Enjoy heartfelt service in classic, high-quality hotels and a feel-good atmosphere that is worth living in. This is what our 4,500 employees in over 60 hotels in Germany and Switzerland stand for, who do everything every day to make you feel at home when you are on the road.
As a host with multiple award-winning conference expertise and always good transport connections, Dorint has flexible event and seminar capacities of all sizes. State-of-the-art technical equipment in both the conference and room areas enables you to work effectively.
In addition, we offer you our personal service support from the first enquiry to the free late check-out for planners included. It is our declared aim to become the leading full-service provider among conference hotels in Germany.
Whether leisure travellers, ski fans or beach holidaymakers, hiking enthusiasts or wellness lovers, sports fans or culture vultures: thanks to the optimal location of the hotels and resorts, we offer relaxation, adventure, pleasure or urbanity.
Always at your side: the members of the Dorint team, your contacts at all times, whether in person on site or in the digital world on dorint.com and dorint-tagung.com.
By the way: As authentically and friendly as we meet you - our guests - on the outside, so we also live the togetherness on the inside: The corporate culture at Dorint is based on fairness, respect and security, guarantees family friendliness and a focus on the future, but above all: enjoyment at work!
And so you can be sure that we will always strive to offer you the highest quality and warmest service.
You will come back again! Take us at our word!

Yours
Bettina Schütt
Managing Director COO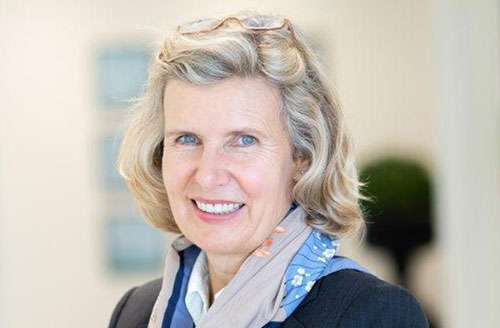 Your
Jörg T. Böckeler
Managing Director CEO
HONESTIS AG is a financial holding company that holds interests in hotel operating and real estate companies. The real estate companies invest in real estate or provide management and services related to commercial real estate.
As of 01.01.2017, HONASSET GmbH acquired a partial holding in E&P Real Estate GmbH & Co. KG (ebertz & partner group of companies) and is responsible for the asset management of commercial real estate as well as fund management.
CMde CENTERMANAGER und IMMOBILIEN GmbH, IPM Immobilien- und Projektmanagement GmbH and HON-Service GmbH round off the range of services offered by HONESTIS AG.
A competent team of employees, imaginative concepts and an investment approach based on partnership reinforce the guiding principle of the group of companies: "personal, professional and profitable".
Creatively and with strength, we are active on the market to fulfil the guiding principle with sustainable concepts in the ever-changing environment of economic activity for our employees, customers and our investors.