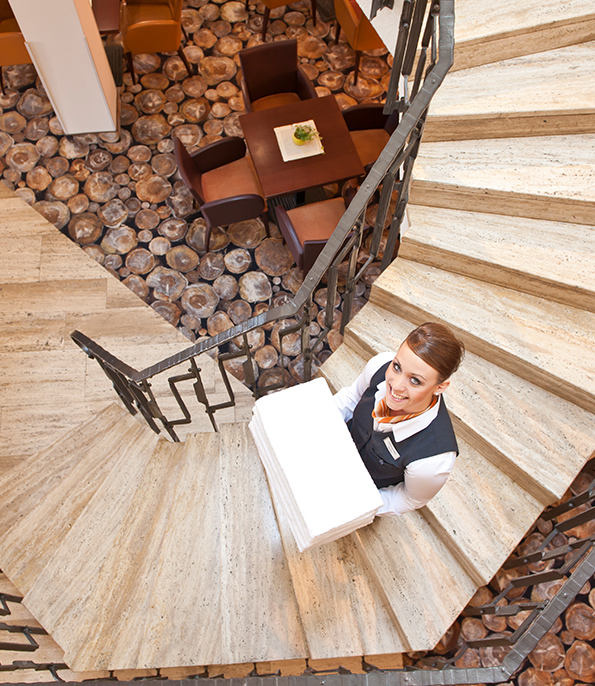 Your Dorint Resort Winterberg
Built in traditional half-timbered architecture, the Dorint Hotel is located at an altitude of 780 metres on the southern slope of the Kahlen Asten in the village of Neuastenberg.
The beautiful landscape of the Hochsauerland offers an extraordinary backdrop for your event. Whether training, workshop, team building, incentive or product presentation - in the combination of seminar rooms, event arena and indoor go-kart track every event finds the perfect setting and is attended by our conference team with competence and heart.
Whether noble or rustic - you have the choice between the delicacies of the restaurant "Fürst Richard", in the upscale country house style or the cozy "Dorfschänke", to offer your event a highlight in the culinary sense.
Whether invigorating or relaxing - in the BeautyOasis with swimming pool, sauna, steam bath, beauty and massage, the body is pampered and brought into shape.
Dorfstr. 1 / Postwiese, 59955 Winterberg
Telephone: +49 2981 897-0
Fax: +49 2981 897-700
Email: info(at)winterberg.dorint.com
Reservation center Hotel Dorint Resort Winterberg/Sauerland:
Reserve now!
Stadtzentrum
5,1 km
Bahnhof
6 km
Flughafen
101 km
Welcome to the beautiful Sauerland!
Whether you are planning a wellness holiday on your own, looking for accommodation with friends in a sports hotel or want to spend a relaxing holiday with the whole family, our #Hotelhelden will gladly fulfill your every wish and ensure that you feel completely comfortable with us in the Sauerland. For young and old - Dorint Resort Winterberg is always worth a trip!

We look forward to seeing you!

Your

Michel Vogel

and the team of Dorint Resort Winterberg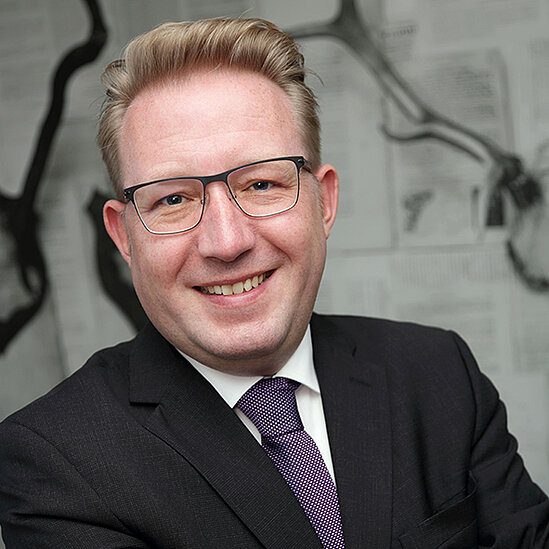 Meetings & Celebrations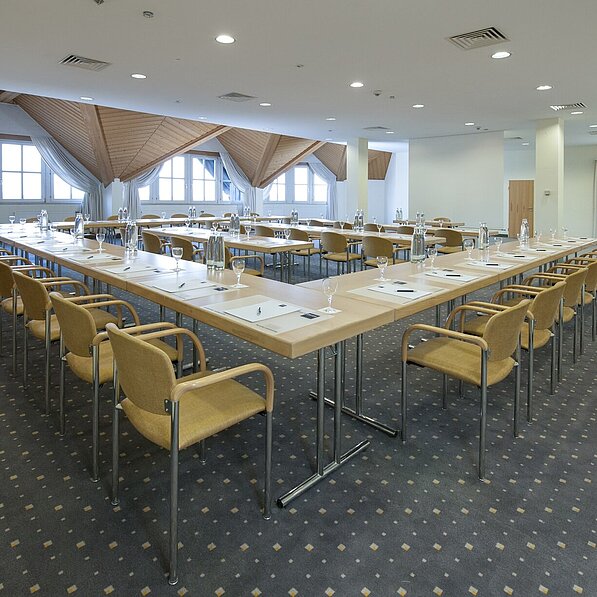 Conferences, events and incentives with free space
From a combination of seminar rooms, indoor go-kart track and a suitably tailored event program, every event finds the perfect setting and is cared for by the conference team with competence and heart.
Our largest room "Winterberg" with a ceiling height of 3 m and 191 m² can accommodate up to 170 people depending on the seating. This makes it ideal for product presentations or gala dinners of any kind.
Our Conference rooms
Conference rooms

The large conference and event area with 9 conference and group rooms offers the highest level of conference comfort. All rooms have natural light and can be darkened. A wide range of technical options is available in every room and can be used individually for a fee.

More information and details about our conference rooms
The following hotels are run independently by franchisees of Dorint GmbH (these franchisees then as hotel operators), in their own name and on their own account by the respective operating company:

Dorint Resort Winterberg/Sauerland
Ferienpark Neuastenberg GmbH & Co. KG, registered office: Cologne
Bachemer Str. 404 · 50935 Cologne
Register court: Cologne, HRA 10038
Managing Directors: Joachim Buhr, Michel Vogel
VAT.-Id. No.: DE123488422
Personally liable partner: Ferienpark Neuastenberg GmbH
District Court Cologne HRB 9425
Managing Directors: Joachim Buhr, Michel Vogel