Your Dorint Hotel Airport-Hotel Zürich
Only two kilometres from Zurich Airport you will find the Dorint Airport-Hotel Zurich.
The hotel has been awarded by the architecture magazine "AIT" for the most innovative concept. Designed in the form of a Swiss cross, the new building with its 235 rooms and suites as well as a wide variety of event rooms is aimed primarily at business travellers and companies who want to benefit from the convenient location with, among other things, the airport and motorway access just 500 metres away.
The Dorint Airport-Hotel Zürich lives a synthesis of Mediterranean serenity, Swiss precision and German thoroughness.
Riethofstrasse 40 CH-8152 Opfikon-Glattbrugg
Telephone: +41 44 808 10 21
Fax: +41 4480810-10
Email: info.zuerich(at)dorint.com
Reservation center Dorint Airport-Hotel Zürich:
Reserve now!
Stadtzentrum
10 km
Bahnhof
11 km
Flughafen
2 km
Welcome
I'd like to welcome you...

... together with all my #HotelHelden. Together we ensure that your stay with us is more than one night near the airport: 235 modern and large air-conditioned non-smoking rooms, our restaurant 'Basilico', our lobby bar and above all our summer terrace with garden area invite you to indulge yourself.
Sit back and let us pamper you in all matters!
– Your Björn Achstaller
Meetings & Conferences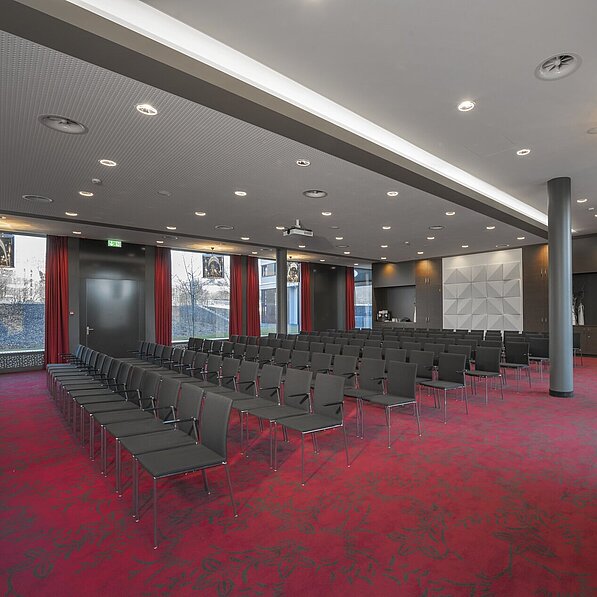 Conferences, events and incentives with free space
The Dorint Airport-Hotel Zürich is the perfect venue for your event of any kind.
The hotel has 8 meeting rooms, as well as 4 meeting suites, with capacity for up to 200 people.
We also have the possibility to make our 21 suites available as group rooms.
The quiet garden can be used for coffee breaks, aperitifs and barbecues.
Our Conference rooms
Conference rooms

The large conference room "Airbus", the 2 conference and 4 meeting rooms as well as the 4 Syndicate Rooms (rooms with connecting doors to the meeting room) are all flooded with daylight, darkened, air-conditioned and barrier-free. All rooms are specially soundproofed.

More information and details about our conference rooms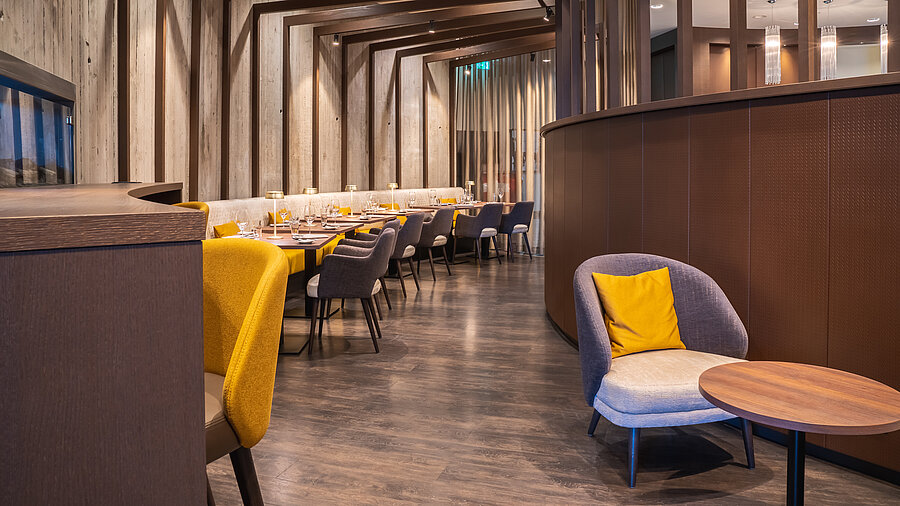 The following hotels are operated by Dorint Hotels & Resorts Schweiz GmbH in the name and on behalf of the respective operating company (this operating company then acts as the hotel operator):

Dorint Airport-Hotel Zurich
Under the management of Dorint Hotels & Resorts Schweiz GmbH
Schönaustrasse 10· 4058 Basel · Switzerland
Registered office: Basel (BS)
Commercial Register of the Canton of Basel-Stadt, company number CHE-109.320.084
Chairman of the Management Board: Oliver Horst Kschieschow
Managing Directors: Annette Schmalisch Stam, Rob Bruijstens

On behalf of and on behalf of Dorint Hotel am Flughafen Zürich AG
Riethofstrasse 40 · 8152 Glattbrugg · Switzerland
Registered office: Opfikon · Switzerland
Commercial Register of the Canton of Zurich, company number: CHE-192.570.702
Chairman of the Board of Directors: Oliver Horst Kschieschow
Members of the Board of Directors: Annette Schmalisch Stam, Björn Achstaller (Director)