Your Dorint Sporthotel Garmisch-Partenkirchen
Garmisch-Partenkirchen shines with diversity - no matter what time of year. Enjoy skiing, cross-country skiing, snowboarding, horn sledding or tobogganing in winter. The summer also entices with various activities in a breathtaking landscape – hiking with great views, tennis fun with a fantastic view of the top of the train, swinging golf courses or a leisurely stroll around the city.
After various activities, our hotel rooms and holiday apartments offer you the ideal retreat to end the day perfectly.
Number of rooms: 155
Restaurant Bayernland
Beer garden
Ristorante Kulimare
Fireplace bar
Mittenwalder Straße 59, 82467 Garmisch-Partenkirchen
Telephone: +49 8821 706-0
Fax: +49 8821 706-618
Email: info.garmisch(at)dorint.com
Reservation center Dorint Sporthotel Garmisch-Partenkirchen:
Reserve now!
Sprungschanze
0,8 km
Bahnhof
2,6 km
Flughafen
125 km
Herzlich willkommen
"Grüß Gott" at the foot of the Zugspitze in Garmisch-Partenkirchen!

Our #HotelHelden welcomes you to the Dorint Sporthotel Garmisch-Partenkirchen – discover the unique mountain panorama in all seasons and let your soul relax with us.

We look forward to seeing you!

Your Stefanie Lüdtke
and the #HotelHeroes of the Dorint Sporthotel Garmisch-Partenkirchen
Meetings & Celebrations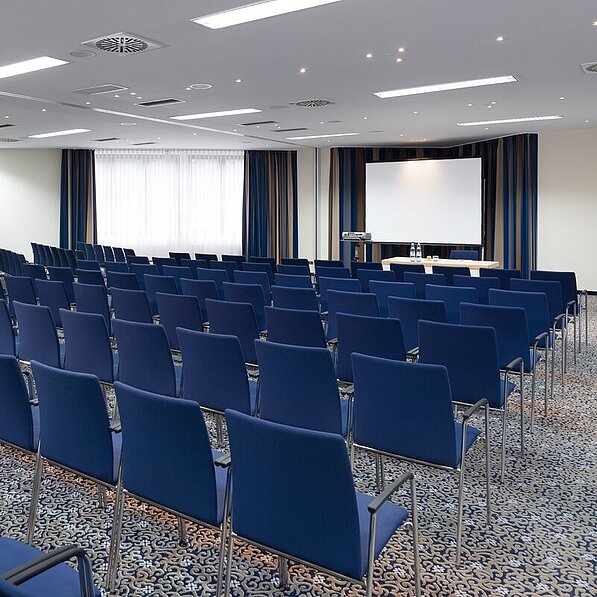 Tagungen, Events und Incentives mit Freiraum
From small business meetings to elaborate product presentations, our experienced event team will support you in the successful realization of your event.
From planning to successful implementation, we are by your side at all times with expert advice and assistance.
Our conference rooms
Meeting rooms

A promising conference and event area with 6 rooms is available. All rooms are possible with natural light and events for up to 230 people. The modern and communicative break area brings new energies for in between.

More information and details about our conference rooms
The following hotels are operated by Dorint GmbH, Cologne, in the name and on behalf of the respective operating company (these operating companies then as hotel operators):

Dorint Sporthotel Garmisch-Partenkirchen
Under the management of Dorint GmbH, registered office: Cologne

In the name and on behalf of the company: Sporthotel Garmisch-Partenkirchen GmbH & Co. KG
Aachener Straße 1053-1055 · 50858 Cologne
Personally liable partner: Sporthotel Garmisch-Partenkirchen GmbH
Registered office: Cologne, HRB 10544, Register Court Cologne
Managing Directors: Dr. Volker Diedenhofen, Dirk Iserlohe
VAT ID No.: DE123488560