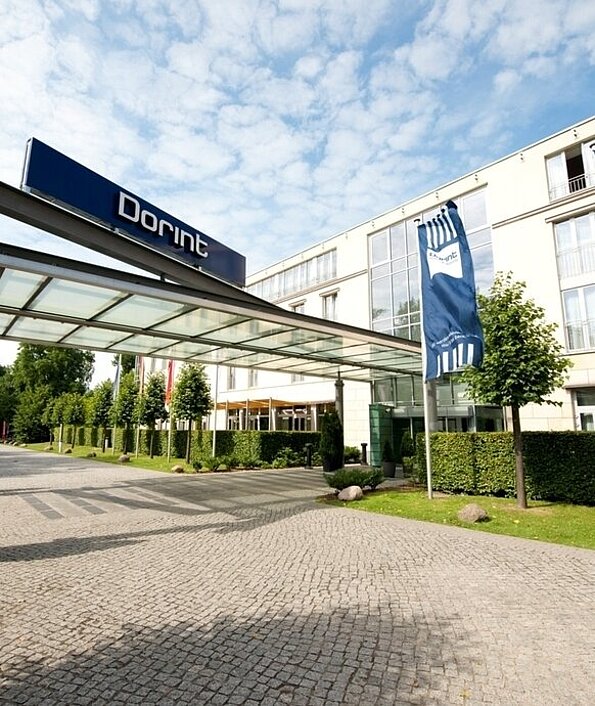 Your Dorint Sanssouci Berlin/Potsdam
The most famous landmark of the city and part of the UNESCO World Heritage Site is certainly Sanssouci Palace with its spacious park.
Numerous sights invite you to discover Potsdam with all its facets: the Museum Barberini, the Russian colony Alexandrowka, the Dutch Quarter, a total of 17 castles and castle-like buildings, the beautiful Potsdam water landscape, the Babelsberg film city and much more - there is much to discover!
And your Dorint Sanssouci Berlin/Potsdam is right in the middle of it. Centrally located and yet surrounded by greenery - that is the ideal combination for your event.
The interplay of the 309 cozy hotel rooms and suites, the 14 multifunctional event rooms, the diverse gastronomic offers and wellness services as well as the perfect hospitality will make your stay a wonderful experience.
Jägerallee 20, 14469 Potsdam
Telephone: +49 331 274-0
Fax: +49 331 274-1000
Email: info.berlin-potsdam(at)dorint.com
Reservation center Hotel Dorint Sanssouci Berlin/Potsdam:
Reserve now!
Stadtzentrum
1 km
Bahnhof
5,9 km
Flughafen
54 km
Welcome
Embedded in this ambience is the 4-star superior Hotel Dorint Sanssouci Berlin/Potsdam. It is much more than a modern city hotel. It is the perfect starting point for your city trip to the old and beautifully rebuilt residential city of Potsdam. And it is an ideal place to hold a congress, seminar or conference here at the gates of Berlin in one of our 14 event rooms.

We are looking forward to you!

Your
Mark Anton and the #HotelHeroes of the Dorint Sanssouci Berlin/Potsdam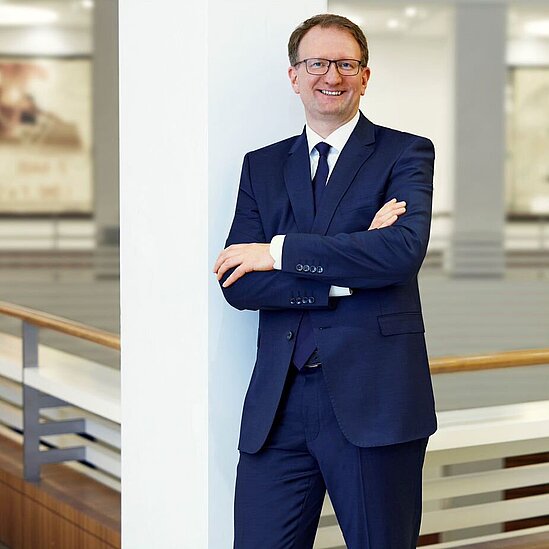 Meetings & Celebrations
Conferences, events and incentives with free space
Whether it is an evening event in the Caligari Hall of the Filmpark Babelsberg, an incentive in the event hall of the Biosphere Potsdam, directly adjacent to a beautiful tropical world, a visit to the historic Krongut Bornstedt with its own brewery and small craft stores or, or, or - just let us know your individual wishes and we will be happy to assist you in finding the right contact details and planning.
Our Conference rooms
Conference rooms

Our 14 event rooms in different sizes and with various combination possibilities are the basis for the perfect event in your Dorint Sanssouci Berlin/Potsdam.

More information and details about our conference rooms
The following hotels are managed by the independent subsidiaries of Dorint GmbH (these subsidiaries then as hotel operator) in their own name and for their own account:

Dorint Sanssouci Berlin/Potsdam
Dorint Hotel in Potsdam GmbH
Aachener Straße 1051 - 50858 Cologne, Germany
Managing directors: Jörg T. Böckeler, Bettina Schütt
Local Court Cologne: HRB 88207
VAT ID No.: DE307728503