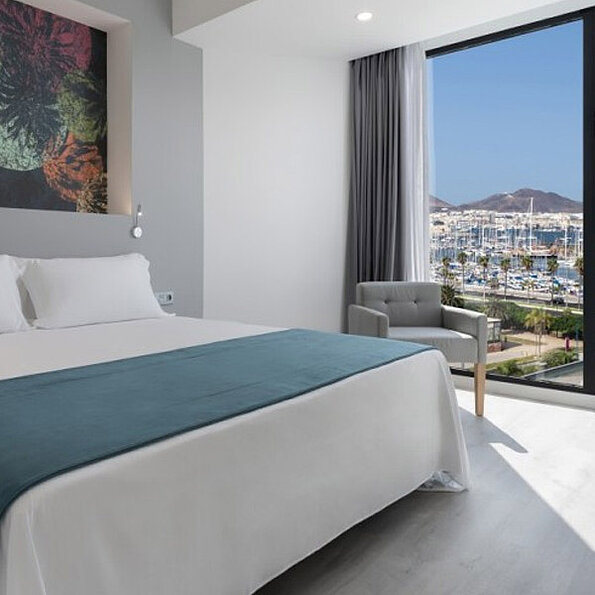 Your Occidental Las Palmas
Our city hotel in the center of Las Palmas in Gran Canaria: Occidental Las Palmas. Between the exuberant beauty of Doramas Park and the sports pier.
This exclusive hotel, with avant-garde and functional orientation, has 70 rooms that offer every comfort and views of the Atlantic Ocean or the palm garden of Doramas Park. A hotel for every taste.
C. León y Castillo, 244, 35005 Las Palmas de Gran Canaria, Las Palmas, Spain
Telephone: +34 828 124322
Email: laspalmas(at)occidentalhotels.com
Reservation center Reservation:
Reserve now!
Congress Center
4,3 km
Playa de las Canteras
3 km
Airport LPA
23,3 km
First class location in Las Palmas
Enjoy our roof terrace
New opening in 2020