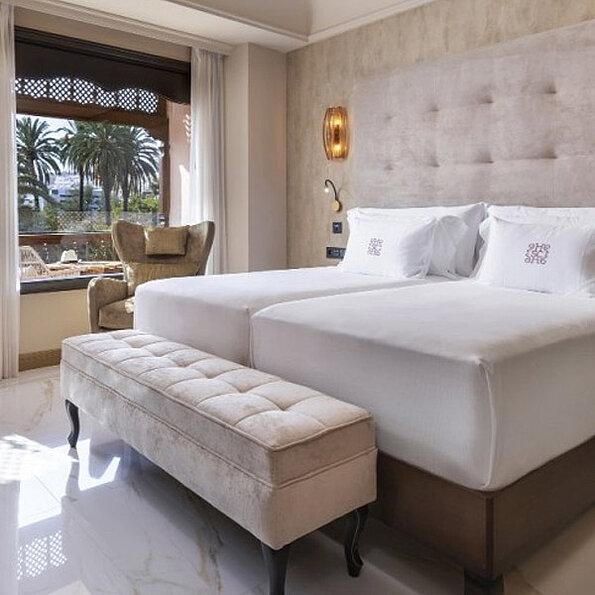 Your Santa Catalina, a Royal Hideaway Hotel
Since the opening of the hotel in 1890, the building has been a center of social life in the city. Numerous famous personalities of the 20th and 21st centuries, who have left a legacy through their culture and talent, have visited it over time.
Glamor, authenticity and exquisiteness are part of the essence of the hotel, which from the beginning has attracted great national and international personalities who have stayed in the elegant 204 rooms overlooking the garden or the city.
C. León y Castillo, 227, 35005 Las Palmas de Gran Canaria, Las Palmas, Spain
Telephone: +34 928 8243040
Email: santacatalina(at)royalhideaway.com
Reservation center Reservation:
Reserve now!
Historical Center (Vegueta)
3 km
Playa de las Alcaravaneras
1,5 km
Airport LPA
23,3 km
Santa Catalina, a Royal Hideaway Hotel
An oasis in the city center of Las Palmas
Awarded the Michelin Star 2022
Wellness Center