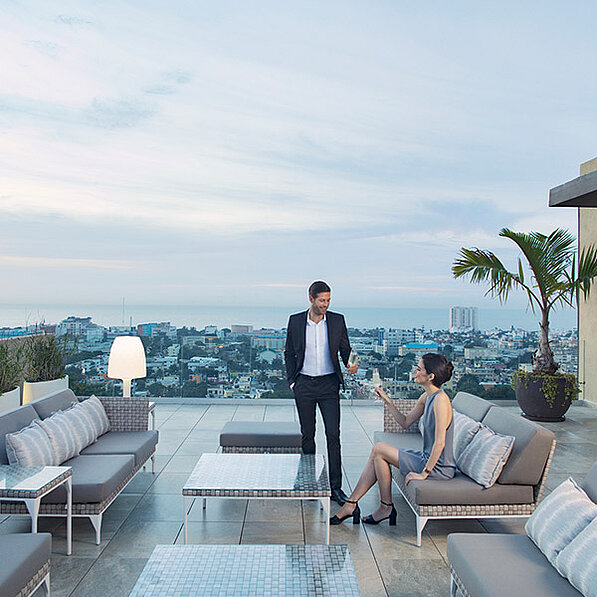 Royal Hideaway
Royal Hideaway Luxury Hotels & Resorts was conceived to meet the ever-growing demand for luxury stay experiences and solidified its position as a market leader with a stay offering based on luxury experience packages in exclusive settings with distinct cultural and artistic character.
Barcelo Hotels & Resorts
Barceló Hotels & Resorts stands out for unique stay concepts and experiences. The Barceló brand offers customers state-of-the-art vacation and city hotels and resorts, committed to proximity and culture based on innovation and creativity.
Occidental Hotels & Resorts
Occidental Hotels & Resort is actively committed to sustainability and environmental friendliness under the motto "Responsible Living" and always reaffirms its commitment to society and to the local economy. The Occidental brand offers guests a stay experience where everything is designed to ensure first-class service, maximum tranquility and comfort.
allegro Hotels
Allegro Hotels offers guests a wide range of vacation, city hotel and resort accommodation targeted at a younger audience. The Allegro Hotel brand is characterized by its cheerful and novel stay concept, specially designed to enjoy life to the fullest in the hotel facilities and areas.
Barcelo Hotel Group

Malta
Barceló Fortina Malta *
INTERNATIONAL DESTINATIONS
* The hotels/links marked with an asterisk (*) are so-called affiliate links. If you click on such an affiliate link and book through this link, we receive a commission from the respective partner hotel or provider. For you, the price does not change.