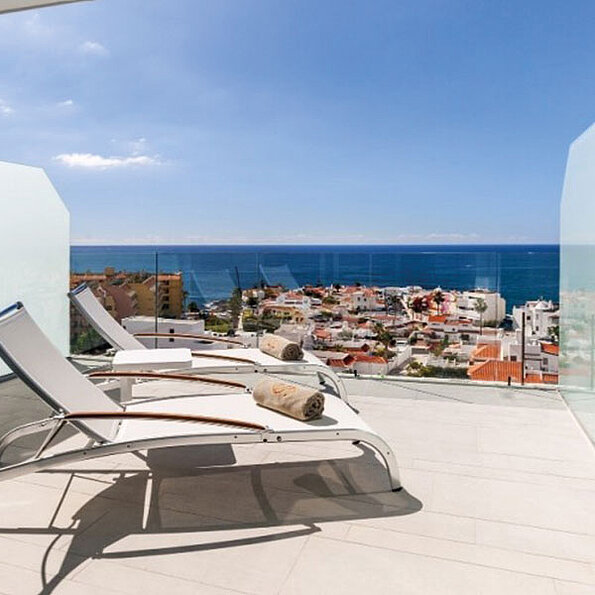 Your Royal Hideaway Corales Beach - Adults only
Experiences tailored specifically for adults. When more than half of a stretch of land consists of nature reserves, it is often called paradise. In the southwest of Tenerife, Costa Adeje has earned this distinction thanks to the 300 days of sunshine a year, the lush nature and the oasis of tranquility in La Caleta, where one of the few fishing villages remains, preserving its traditions and the essence of the island.
In this wonderful place, next to La Enramada beach, is the Royal Hideaway Corales Beach - Adults only*****GL, voted Best New Hotel in Europe 2018 by the European Hospitality Awards.
Playa La Enramada, Av. Virgen de Guadalupe, 23, 38679 La Caleta, Santa Cruz de Tenerife, Spain
Telephone: +34922757900
Email: corales(at)royalhideaway.com
Reservation center Reservation:
Reserve now!
Beach La Enramada
200 m
Shopping Center Plaza del Duque
2,7 m
Airport TFS
23 km
Royal Hideaway Corales Beach - Adults only
Hotel in direct beach location in Tenerife
All rooms offer sea view
LVX Collection from Preferred Hotels & Resorts