Discover the most beautiful golf hotels

Hardly any sport becomes a passion as quickly as golf. And that is by no means all. Golfers enjoy nature at its best, reduce everyday stress and improve their health. A first insight into a leisure pleasure that everyone can now afford. Discover the top 6 Dorint golf hotels in Germany for an unforgettable getaway!
Our Top 6 Dorint Golf Hotels in Germany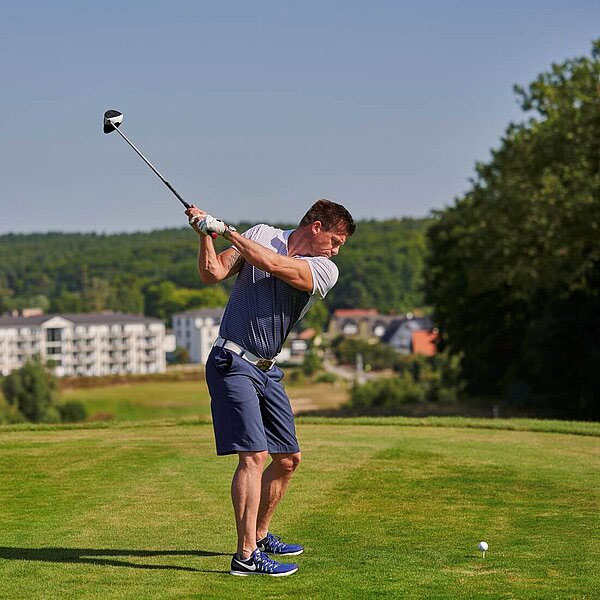 1. Golf hotel with its own 18-hole golf course on the beach on Usedom
Dorint Resort Baltic Hills Usedom
Enjoy your golf vacation on the idyllic island of Usedom. The modern designed 18-hole golf course directly at the house makes every golfer's heart beat faster - whether beginner or experienced golfer. The Usedom beach promenade is only a "drive" away and in between you can relax in the hotel spa.
Highlights:
18-hole course directly at the hotel
beautiful wellness area
paradisiacal sleeping beach chairs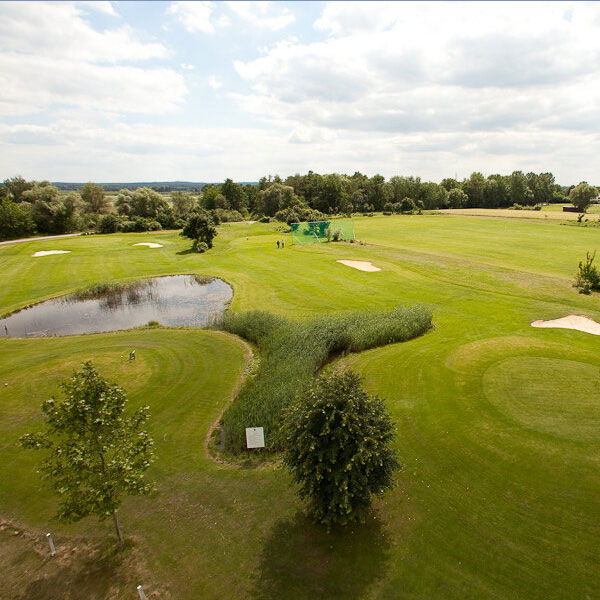 Tip: Discover the golf arrangement with 5-day course, 6 nights in the hotel and half board.
2. Golf hotel with own 9-hole golf course in Bad Gögging
Dorint Marc Aurel Resort Bad Gögging
In the hotel's own 9-hole golf course, you can acquire your license to play the course during a course and improve your tee shot on the driving range or in free play. After an extensive day on the golf course, you can relax in the 2,800-square-meter wellness area. Warm thermal pools, a darkened pool with underwater music and massages in the private Jacuzzi complete your golf vacation.
Highlights:
9-hole golf course directly at the hotel
large wellness area with thermal pools
fitness center & yoga classes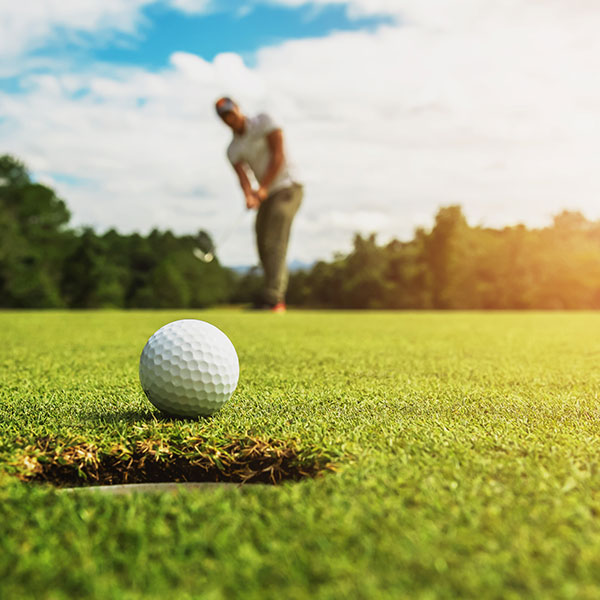 Tip: Overnight guests receive a 20% discount on the standard green fee at the Golfclub Düren e. V.
3. Golf hotel in breathtaking nature in Düren
In our golf hotel golf lovers play at the nearby Golfclub Düren e.V. on 18 holes. Enjoy the beautiful park landscape and the unique view of the northern Eifel. In the vibrant environment between Cologne, Düsseldorf and Aachen you can enjoy your golf vacation in the middle of nature.
Highlights:
natural 18-hole golf course nearby
free fitness area
hotel restaurant with BBQ, Dry Aged and Wok dishes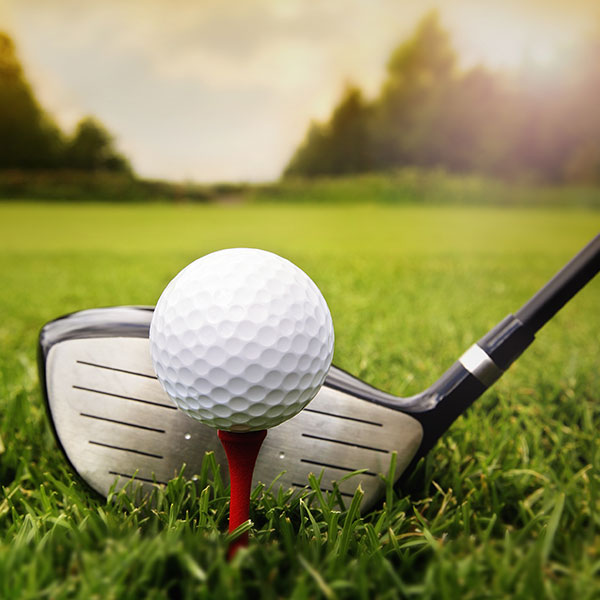 4. Golf hotel at the park in Magdeburg
Dorint Herrenkrug Parkhotel Magdeburg
Between Elbe, racecourse and a golf course our hotel is idyllically situated in the capital of Saxony-Anhalt. Ideal for a golf vacation in the green. Afterwards you can enjoy a wellness time-out in the hotel's spa and the culinary offer in our restaurants and bars.
Highlights:
golf course right in front of the door
beautiful spa area
at the idyllic park
5. Sports hotel with a view in Garmisch-Partenkirchen
Dorint Sporthotel Garmisch-Partenkirchen
Garmisch-Partenkirchen is an Eldorado for sports enthusiasts. The mountains invite you to skiing, hiking and climbing. Numerous golf courses with lush greens in front of the mountain panorama invite you to play a relaxing game of golf. Afterwards, you can switch off in the largest fitness and spa area in Garmisch-Partenkirchen of the Dorint Sporthotel and enjoy the view of the Zugspitze.
Highlights:
sport activities and golf courses in the vicinity
hotel fitness area
largest wellness area in the region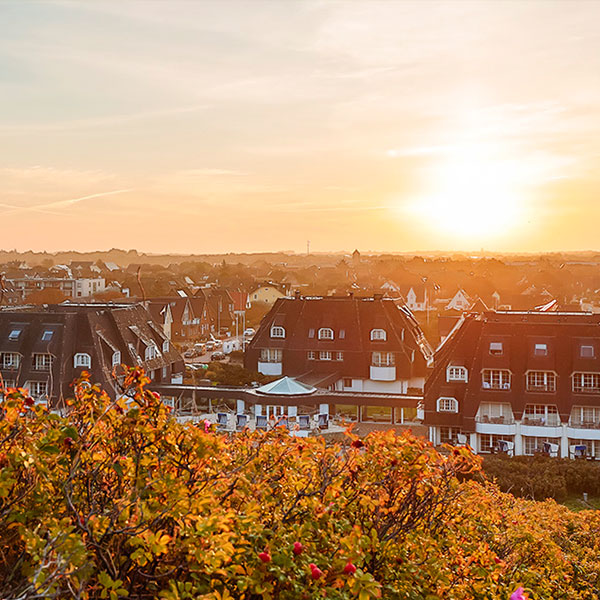 6. Beach hotel with sauna area on Sylt
Dorint Strandresort & Spa Sylt/Westerland
On lush greens overlooking the wave-filled North Sea beach, Sylt is a popular destination for golf vacations. The nearest golf course is only 6 km away, the beach only 550 m. After a successful game of golf, you can relax in the hotel's sauna area and enjoy the excellent food in the open show kitchen.
Highlights:
Golf courses nearby
directly on the beach
Sauna area & spa treatments
Golf vacation meets wellness time out
Play on the hotel's own golf course. Discover the most beautiful courses at exclusive partner clubs. Experience pure golfing fun. Afterwards, dive into the wellness oases of our Dorint hotels, relax in the sauna and enjoy the gourmet cuisine in the restaurant. For a paradisiacal golf vacation including wellness time-out!
Offers for your golf vacation in Germany
Play on the hotel's own greens or look forward to successful tee-offs as a guest golfer at first-class partner clubs with Dorint advantage. Get to know the golf oases of Germany, Austria and Switzerland and experience very special sporting moments. Discover the whole Dorint golf world now with attractive offers and arrangements for your golf time-out. Dorint makes it possible.
The Dorint Hotel standard in golf vacations
Whether you are an occasional golfer or a demanding golf professional - don't miss out on any comfort during your golf vacation in Germany. The Dorint brand stands for reliable quality and first-class service.
Comfortable hotel rooms close to the city center or spacious vacation apartments in the middle of greenery, gourmet cuisine and first-class wellness and fitness areas make your vacation an experience.
That is "Dorint feeling". Let us pamper you and enjoy your golf vacation to your heart's content.
Book your golf vacation
Spend your next golf trip in our Dorint hotels and check right away if your desired travel period is still available.
We are looking forward to your visit!
Dorint Hotels filter by region
You already know to which region you want to travel and now you are looking for the right accommodation? On the following map you can filter the hotels near your desired region.