We stand by our responsibility
"For me, the well-being of employees is at the heart of Dorint Hotels & Resorts. And with this, Dorint has set itself ambitious goals. In our further developed sustainability guidelines, we are committed to aligning our services with the goal of becoming largely climate-neutral by 2050. For this we need you - every single one of you. Every day, we have to reconcile our actions with strict requirements related to ecology, economy and social responsibility. We are proud that you are supporting us on our way to a sustainable hotel industry and that we can count on our #HotelHeroes for a sustainable Dorint family, satisfied guests and a responsible footprint."

Jörg T. Böckeler, Managing Director & CEO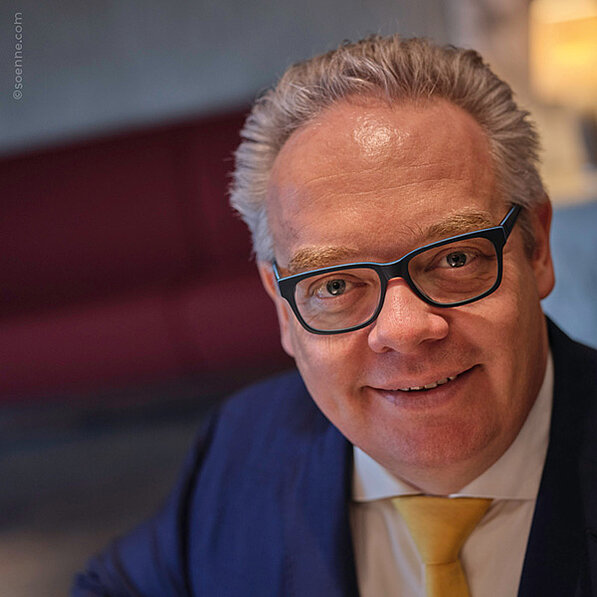 "At Dorint Hotels & Resorts, we have set ourselves the specific goal of promoting resource-conserving use of fossil fuels, water and food. We take into account environmental conservation and preservation of our planet's natural biodiversity, as well as the social aspect: we attach great importance to the needs of our employees. Our work environment is characterised by respectful cooperation and a fair, collaborative and appreciative approach. We make our actions and goals, successes, but also possible setbacks transparent and stand by our responsibility on our way to becoming an even more sustainable company."

Bettina Schütt, Managing Director & COO
"Sustainable development is development that meets the needs of the present without compromising the ability of future generations to meet their own needs."
Source: Hardtke/Prehn 2001, p. 58
Our sustainability goals at a glance

Social and ecological responsibility as an important part of the corporate philosophy.

Sustainable Hospitality Alliance

Our contribution to achieving international sustainability goals.

Living sustainability in the company

The sustainability team of Dorint Hotels & Resorts regularly works on new ideas and impulses - for the sake of the environment.

Excellent!

Certified Green Hotel
The objective and independent excellence test developed jointly by business travelers and travel managers.